Waiting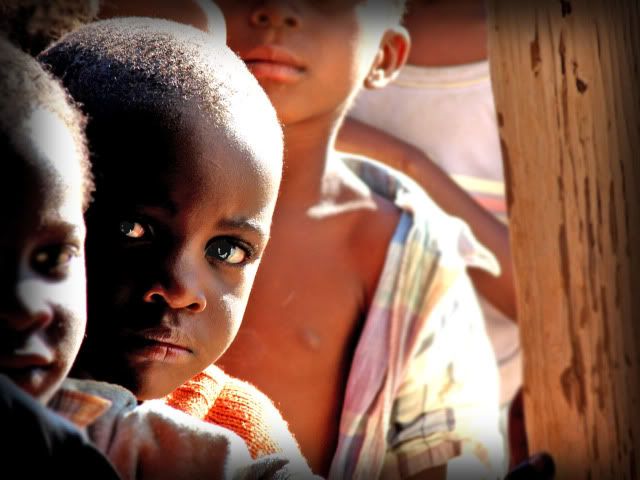 W

When we look at this picture a story is portrayed--we know the precious little guy is waiting in line, we know there is a need, we see the hunger in his eyes, but we really don't know what the hunger is for or if it will be satisfied.
It is a tangible photograph of my soul--like him, I realize I have a need.
He is waiting for something.
I am waiting for His timing, His Bread, knowing it will satisfy.
I am hungry and I long to be filled.
To me this little guy epitomizes the essence of the following scriptures.
They are my favorites for capturing the hunger David felt for his God.
Ps 27:4-6
One thing I ask of the LORD, this is what I seek:

that I may dwell in the house of the LORD all the days of my life,

to gaze upon the beauty of the LORD and to seek him in his temple.
For in the day of trouble he will keep me safe in his dwelling;
he will hide me in the shelter of his tabernacle and set me high upon a rock.

Then my head will be exalted above the enemies who surround me;
at his tabernacle will I sacrifice with shouts of joy;
I will sing and make music to the LORD.
In this scripture I see my need to examine myself.
Has there ever been a time in my Christian walk when I longed more to dwell in His house, when I yearned more to behold His beauty, when I was more anxious to seek Him and His will for my life?
Ps 42:1-6
As the deer pants for streams of water, so my soul pants for you, O God.
My soul thirsts for God, for the living God.
When can I go and meet with God?
My tears have been my food day and night, while men say to me all day long, "Where is your God?"
These things I remember as I pour out my soul:
how I used to go with the multitude, leading the procession to the house of God, with shouts of joy and thanksgiving among the festive throng.
Why are you downcast, O my soul?
Why so disturbed within me?
Put your hope in God, for I will yet praise him, my Savior and my God.
After reading this scripture, I must ask myself, "Do I understand what it means to "pant" for God in this way?
Is my soul thirsty to meet with the living God?
Oh, God, it is so incredibly sad to read about David remembering leading the procession to the temple and how they were dancing and singing and shouting before you--how happy they were--!
Corporate worship, Lord, corporate hunger for you.
When writing the above passage, David was not with a festive throng.
He was alone crying out to you, remembering former, happier times.
Oh God, please help me not to waste these days when I have access to you and your house of worship so readily.
Please help me never take for granted the freedom I experience in this country to worship you.

And please Father God, see all of those all over the world who do not experience this same freedom, watch over and protect them and fill their hunger.
Where there is danger, protect them.
Where there is a lack of Your written Word, fill that void.
Where there is desire and hunger, let them know that others are thinking about them, praying for them, longing to share this corporate hunger for You with them.
And please Father God renew my hunger for you in a way that I have never experienced before--a new hunger, yes, Father, that is what I desire--
Ps 61:1-4
Hear my cry, O God; listen to my prayer.
From the ends of the earth I call to you, I call as my heart grows faint; lead me to the rock that is higher than I.
For you have been my refuge, a strong tower against the foe.
I long to dwell in your tent forever and take refuge in the shelter of your wings.
Ps 63:1-5 O God, you are my God, earnestly I seek you; my soul thirsts for you, my body longs for you, in a dry and weary land where there is no water.
I have seen you in the sanctuary and beheld your power and your glory.
Because your love is better than life, my lips will glorify you.
I will praise you as long as I live, and in your name I will lift up my hands.
My soul will be satisfied as with the richest of foods; with singing lips my mouth will praise you.
Ps 84:1-2 How lovely is your dwelling place, O LORD Almighty! My soul yearns, even faints, for the courts of the LORD; my heart and my flesh cry out for the living God.
As for the little guy in the picture above, he and the other children waiting in line did not have any shoes.
He realized his need and was willing to wait his turn.
Yes, they were waiting in line for shoes and their little feet found rest.
May each one reading these words today experience a corporate hunger and a corporate worship together.
To have the accessibility to push a key and worship with friends from all around the world, Lord, is terribly humbling and uplifting at the same time.
David did not have access to that BUT he had access to the Lord of all the universe and it was for Him he hungered. Lord, we are hungry. Come and fill us with Yourself.
© all photographs and text property of Dianne Hogue unless otherwise noted
Photo credit: My granddaughter, Kailey, took this picture while on a missions trip to Africa.
edited from past pages
LINKING TO CHARLOTTE AND FRIENDS OVER AT SPIRITUAL SUNDAYS--